For many of us, over the holiday season, we will be heading away and driving longer distances than many are used to driving. We all need to be aware of the dangers of driving whilst fatigued as it is well known that fatigue-related accidents always spike higher at this time of the year.
Accident Percentage of Fatigue
It is estimated that fatigue is a factor in up to 30% of fatal crashes and 15% of serious injury crashes. From the Road Safety Commission data, 87% of fatigue-related fatalities in 2018 occurred in regional WA.
Fatigue is more likely to be a factor in crashes in rural areas as they can involve long trips and extended periods of continuous driving.
Driver fatigue is particularly dangerous because one of the symptoms is decreased ability to judge your level of tiredness and can severely deplete your reaction times. Research has shown that not sleeping for more than 17 hours has an effect on driving ability the same as a Blood Alcohol Concentration (BAC) of 0.05.
If you don't get enough sleep, you will go into sleep debt. The only way to repay this debt is by sleeping until you catch up on your sleep.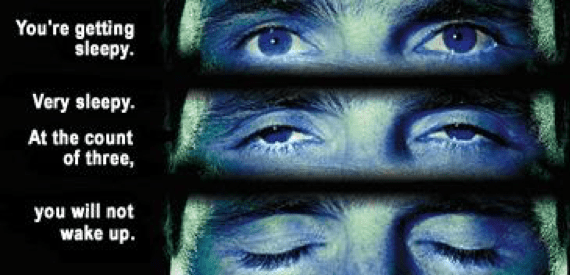 Signs of Fatigue?
Early Danger Signs of Fatigue Include:
Wandering disconnected thoughts;
missing a gear, road sign or exit;
slowing unintentionally;
braking too late;
If you are driving, you should get off the road if you:
are yawning;
are blinking more than usual;
are having trouble keeping your head up;
notice your eyes closing for a moment or going out of focus; and
forget driving the last few kilometres.
How Do I Avoid Fatigue?
Get enough sleep before you begin driving. Be sure to have seven to eight hours of uninterrupted sleep before your trip.
Maintain lots of fresh air – have A/C on the fresh setting where applicable
Aim not to travel more than eight to ten hours each day.
Take regular 15-minute breaks at least every two hours.
If possible, share the driving. Get your passengers to tell you if you look tired or if you are showing signs of tiredness.
Eat well-balanced meals at your usual mealtimes. Avoid fatty foods, which can make you feel drowsy.
Utilise driver reviver rest stops – these are designed to get you out of your car
Avoid alcohol and medicines that can cause drowsiness.
Avoid driving at night. The chances of crashing are much higher late night and early morning. Midnight to 7 AM is high-risk driving times with fatigue.
Safety Precaution When Fatigue's First Sign
Please everyone at the first signs of fatigue pulls over safely and rest and/or swap drivers if you are a passenger stay awake and talk to the driver and watch for any signs of drowsiness. Some think after driving a while whilst tired they get their 'second wind which is a misnomer as you are still fatigued your brain has switched off the warning signals to conserve energy.
Your family and friends and other road users are counting on you as a driver to not drive fatigued.
Please stay safe out there 😊