Planned for the 8th of May 2021, the Eureka Girl's behind the wheel 4WD course will be an exciting day of 4WDing split into 2 parts. The day will begin with the sand part of the course held in Gnangara, till mid-day.
We will then make our way to Eureka's main office in Midvale for a lunch break (tea and coffee provided by Eureka).
We will finish the day by completing the Bush terrain part of the course in an area called Ngangagurin, 30 minutes east of Midland.
To book your spot call our amazing team on (08) 9461 2300 or visit https://www.eureka4wd.com.au/book-now/
…but hurry as spots are limited!
Course content includes:
Sand/ Forrest /Soft rutted tracks
Uneven/small sandhills
Tyre pressures/ Vehicle preparation
Ascents/ Descents
Rocky Terrain/ Crossings
Self-Recovery Techniques
Recovery Equipment (Use & Selection)
Snatch strap recovery
Traveling safely on gravel terrain
+ Much More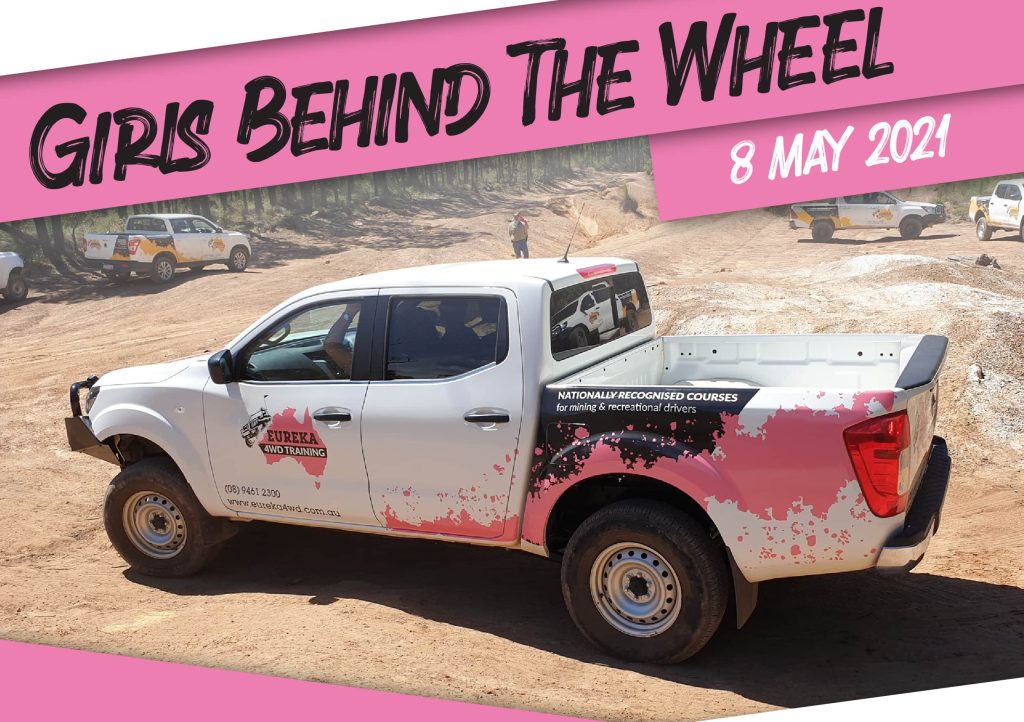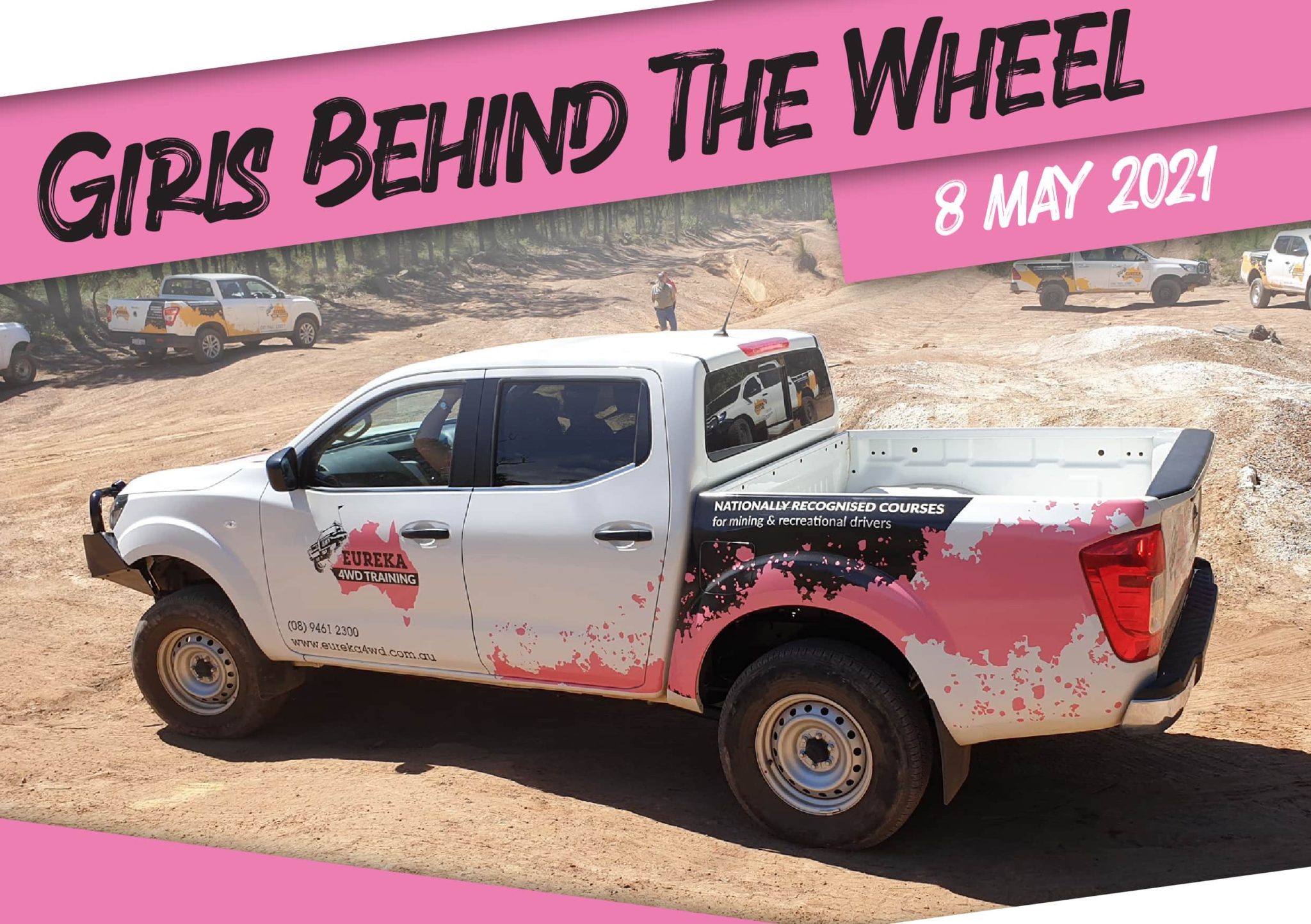 What time do we finish?
Finishing times are dependant upon track conditions on the day, however, we aim for around 4.00 pm.

How many in a vehicle?
That is up to you. As this is a girls 4WD Course, we are requesting the drivers are women (happy for other women passengers to take turns behind the wheel). Males are permitted to attend the course as passengers. There is no extra charge, our fees are per vehicle and passengers are free. Children are welcome, yet they do need to be kept under your supervision.

What will I need to bring?
We are often asked this question. The simple answer is as follows:
Your own licensed, registered, and roadworthy 4WD.
Your current Australian Drivers License.
A full tank of fuel.
Food and drinks as required for the day, including water.
Any personal medication you may need.
Suitable clothing i.e. Hat, sunscreen, wet weather gear, strong enclosed shoes
A tyre pump, pressure gauge and shovel *
UHF Radio, either in car or handheld *
Anything else for your own personal comfort you may wish to bring – fold-up chair, rug, etc.
No pets or alcohol are allowed.
Eureka supplies all the normal 4WD recovery equipment needed and a full first aid kit, however if you have any 4WD recovery equipment please bring it, as it may be useful and will give us a chance to make sure it's suitable for your vehicle.
*If you do not have these items – our Instructors will have one you can borrow on the day.