COVID-19: Vehicle hygiene should now be part of your Pre-start Check Process
What is a Pre-Start Check?
A pre-start safety check can help to ensure a vehicle is safe to use, ensuring the safety of the driver and the community it operates within. A pre-start safety check also helps to protect the liability of all parties in the event of an incident involving your vehicle.
Why Does COVID-19 Pose a Risk and Need to be Considered in a Pre-Start?
COVID-19 is a new virus which humans have no immunity to. Hygiene and cleanliness are one of the measures people can undertake to help reduce the spread of the virus. Vehicles provide the perfect place for transmission between people.
What Should Organisations Do to Improve Vehicle Hygiene?
Update the pre-start process to include hygiene maintenance and ensure a good supply of anti-bacterial wipes at the key sign out location and in every fleet vehicle.
How Long Does SARS-CoV-2, the Virus that Causes Covid-19, Last on Surfaces We Touch Every Day?
"It's not certain how long the virus that causes Coronavirus survives on surfaces, but it seems to behave like other coronaviruses," the World Health Organization said. "Studies suggest that coronaviruses — including preliminary information on the COVID-19 virus — may persist on surfaces for a few hours or up to several days."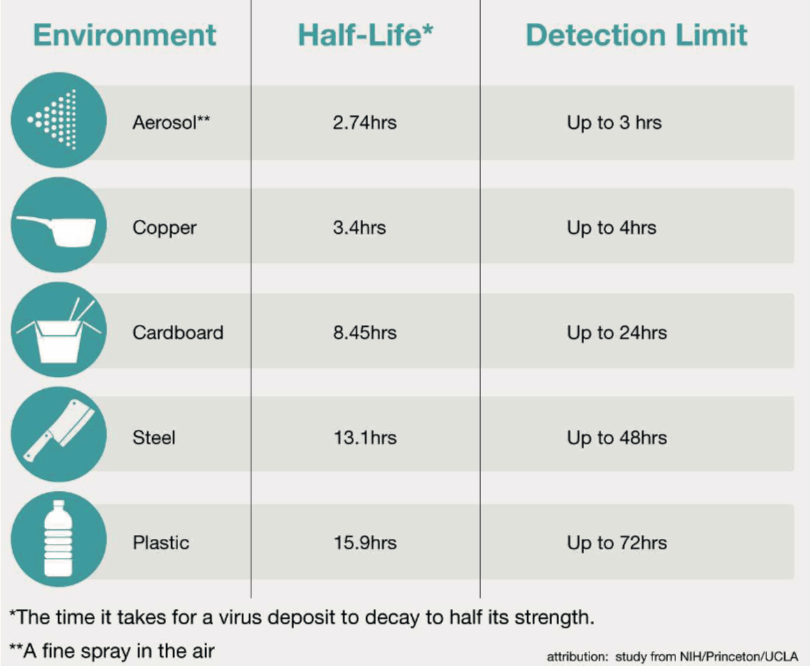 Which Parts of my Car Should I be Cleaning?
Toyota Australia has mapped out the top contact areas to focus on keeping clean to help reduce germs.
---
Here Are Some Simple Steps to Help Keep Coronavirus at Bay in Vehicles Without Having to Wear a Hazmat Suit
It wasn't too long ago that if you heard someone talking about 'social distancing' you'd assume they were taking a break from Facebook.
Now it's the primary step in the effort to prevent the spread of the coronavirus in Australia, more specifically known as COVID-19, which has swept the globe.
Sanitising Your Car is Important
Tips for Sanitising Your Car
Start with the touchpoints like exterior and interior door handles, steering wheel, light and wiper stalks, seat-belt buckles, and gear-shifters.
Don't forget the infotainment touchscreen, and buttons and switches. Wipes are probably the best option here to avoid any water getting into the electrics. Your car's owner's manual will probably suggest any materials to avoid when cleaning the screen.
Clean all surfaces such as the dashboard, backs of seats, windows and door cards particularly those that would be in the line of fire for anyone coughing or sneezing.
For soft surfaces such as seat cushions, armrests, carpet and headliner, use a cleaner that's appropriate for the material such as carpet or upholstery shampoo or leather cleaner. Don't use any bleach-based cleaners as they'll likely cause discolouration.
Child restraints should so be cleaned thoroughly, as should any toys or books you keep in the car to keep them entertained as well as other loose items like USB cables.
Have a rubbish bag handy for tissues or any disposable items like food wrappers that anyone in the car has handled.
Wear gloves when cleaning and/or wash your hands thoroughly before and after.